About Me
Hey! I'm Nitemice.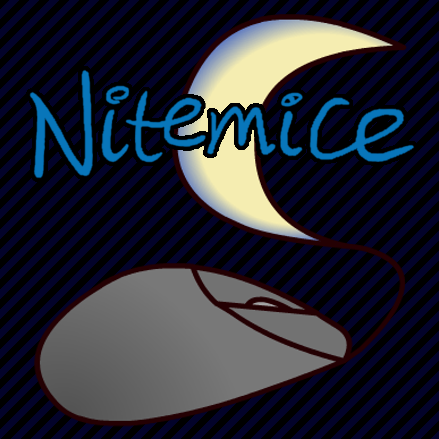 I'm a Software Engineering student in my early twenties, who lives in Melbourne, Australia. I'm yet to specialise, or decide what area of Software Engineering I want to work in, however I like to dabble in web design & development, web technologies & applications, embedded systems, game design & development and Windows applications.
I started this blog back in 2012, as a side-project while I was doing a traineeship in an IT Support position, as a way of documenting my experience and learning. I decided that I wanted to make the most of my extra spare time, by sharing with the world information about the work I was doing, and the things I learnt as a trainee, as well as my other interest areas.
The traineeship only lasted a year, but since then I have continued to write this blog (albeit less consistently), discussing anything that takes my interest, from books and comics to movies, to fixes for common computer problems and any nuggets of wisdom I can conger up, as well as whatever else may arise...
---
Other things to note about Nitemice:
I play the tenor saxophone
I am an avid amateur photographer
I have a large CD collection
I am a lover of old media; e.g. cassettes, floppy disks, CDs
I am a big fan of Spider-Man, and comics in general
I love books, but have much trouble reading them in a timely manner
I am a Nerdfighter
I consider myself a gamer, and love to play video games (PC or 3DS) whenever I can, but in truth, I'm not very good
If you want to know more about me, one of the best ways to find out things is by reading any of the numerous blogs I've written so far. A good place to start might be where I started, with my first post, from the start of 2012. Some other posts that you may also find informative include:
If you'd like to get in touch with me, check out the Contact page for my details. You can also contact me through my plethora of social media accounts, which can be found on the Social page.